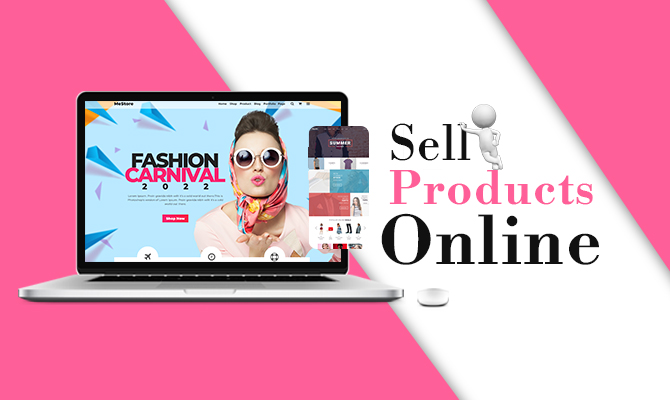 It has become a habit of every person to check the product price and available offers before actually visiting the physical store. Many of them end up their search for a desired or necessary product(s) online. So, haven't you thought how to sell products online as the users on the internet and selling of products and services is more there? This is because of the various benefits of purchasing any product from online platform:
Affordable price without compromising the quality of the product.
Door-step delivery helps to save time to visit a physical store.
Checkout more varieties compared to a physical store.
Attractive discounts, cashback, gifts and much more.
In fact, the increase in the number of internet users in India has inspired many housewives, students, working people to have their own part-time or small business without disturbing their daily routine and huge investment.
So, now when you are planning to start something new, there will be various questions before executing the plan. Questions like which types of products I should sell, how I can sell my products online, which are the online selling sites and much more. The answer to each question is explained below with a suitable example.
Which type of products should I sell?
There are various types of products which you come across in your daily life but haven't given a thought that it can be sold and earn money. It can be physical items like clothing, accessories, footwear, etc. or in digital form like eBook, tutorials, music, etc. Even you can focus on a particular sub-category like organic supplies, vegan supplies, handicraft items, etc. or have a wide range of collection like entire women wear which include clothes, jewellery, accessories, and much more.
The categories mentioned above have their own benefits and drawbacks. Let's check out the details of all the categories to get a clear idea to select which product will be best for you to sell online.
Digital Products like music, online courses, eBooks, etc.
The sale of these products is easily scalable without any additional cost. Once the product is ready, you can simply keep on selling the product without hiring any employee to manage the orders. Well, increasing the overall profit of the business.
The only drawback is that the marketing or the convincing strategy to sell the product should be strong because there are already similar products available online for free.


Physical Products like clothes, jewellery, accessories, footwear, home decoration, etc.
The regular use of such products will help you to explain the purpose and justify the value because that's more realistic compared to those digital products. But as these products are easily available on various online selling sites and platform and in a physical store, the competition gets increases and the margin decreases to win the deal.


Wide range of collection like men's wear, women's wear, home and kitchen, etc.
These wide range of collections are for all the people irrespective of their age, gender, profession, lifestyle, etc. It helps you to capture the largest market in which your competitor can help you to crack or lose a deal.


Niche Products like vegan products, organic supplies, handicrafts, etc.
The consumers of such products are specific but trading or dealing in such products can help you to make good profits as it has less competition and a more conversion rate.
How can I sell my products online?
There are various sites over the internet which give a great digital platform to start selling products online very easily. To know which digital platform will be best for you to sell your products online is described below:
Set-up a Web Store:
These are the website which offers their space and hosting to an individual or companies to create their online store or boutique. Some examples of such web stores are Webmerx, Shopify, KartRocket, and many more from whom you can buy the space as per the requirement. After getting the space, you can list your product(s) and start marketing yourself and get your business started. You don't have to worry about the technical parameters of website maintenance like hosting, server space, etc.


E-commerce Marketplace:
This is the online shopping platform which you have at least heard once and used to compare the price of the product you wish to purchase from any retail store. Yes, these e-commerce marketplaces are Amazon, Flipkart, eBay, Snapdeal, and much more. These platforms have made their entire process so easy for anybody to start selling goods online as all the marketing and getting traffic is their job. The only thing you need to ensure to register with them is to have proper documents like PAN number, GST number, etc.


Create your own website:
You can start your online business from scratch by actually purchasing the domain, hosting, developing the website, getting SEO and much more to ensure great traffic and exposure of your brand or website.
Hope this article on how to sell products online has clearer the questions like how to sell your products online and how can I sell my products online to reach out to your target audience. Selling products online is the best option for beginners even with weak social followers but consistency and hard work will get a fruitful result to your store.

Webmerx is one of the best e-commerce platforms which facilitates the aspiring seller to select a suitable package and create his or her online store or boutique using their predesigned theme. All their packages are seller friendly where their support team will help to handle your customers' queries or complaints when you are busy and ensure you don't lose a valuable sale.